Note: You will need to set up a MetaMask wallet and buy some ETH for the MMT and gas fee. 
Click the swap link or button from the home to direct swap our MMT coin. OR you can head to Uniswap & search for MMT.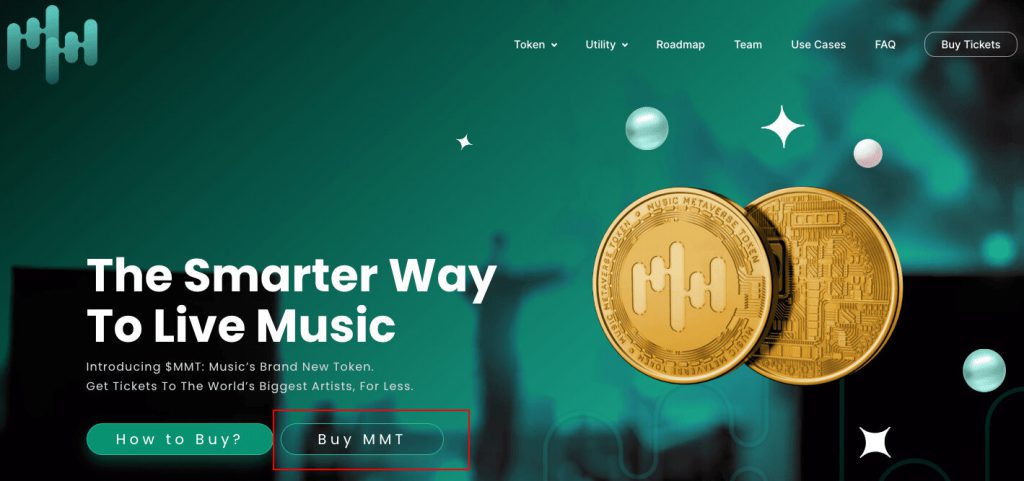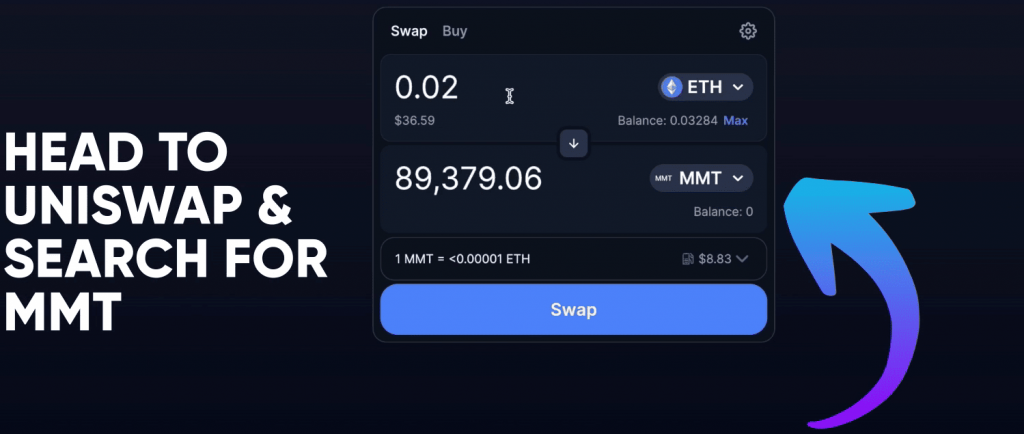 2. Select the Amount of ETH you want to swap for.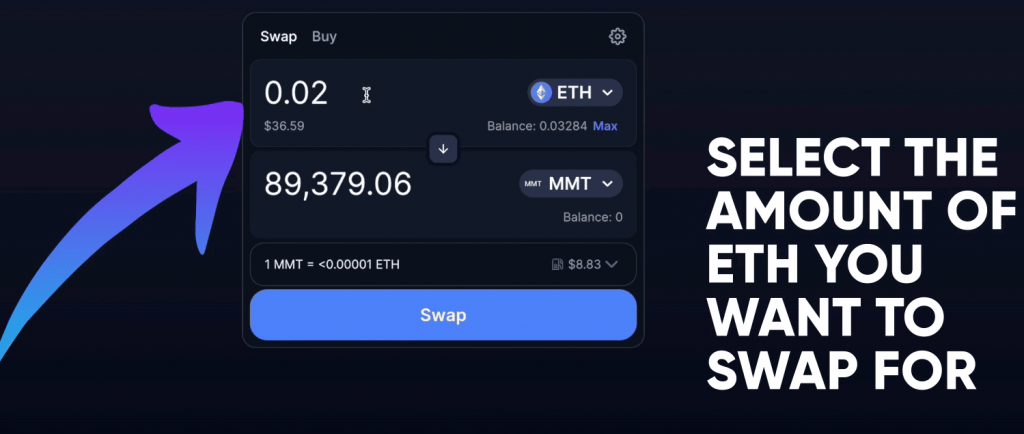 3. Check network fees for this swap and other details.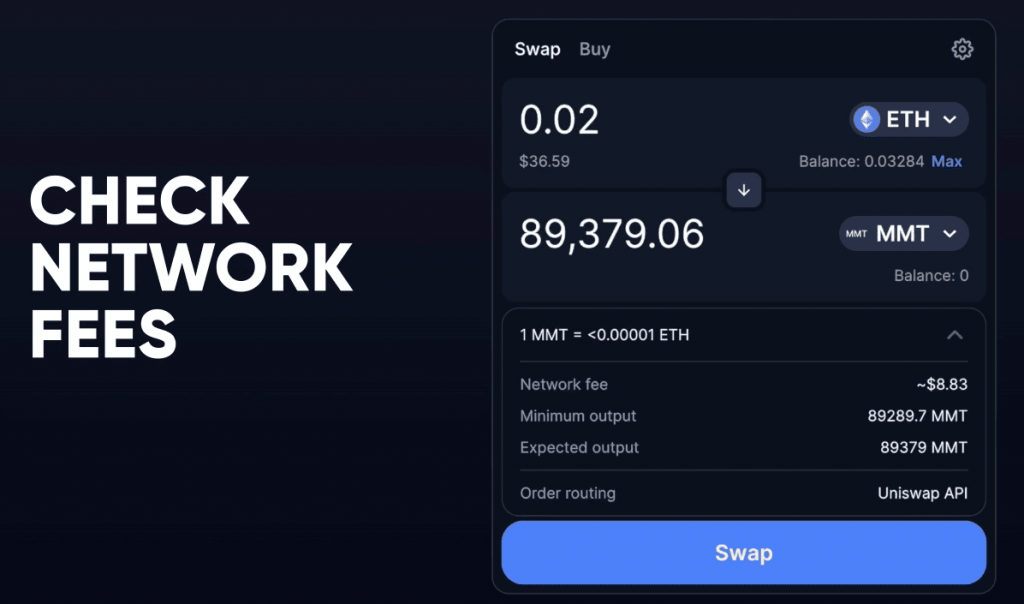 3. Press the Swap button and review your order.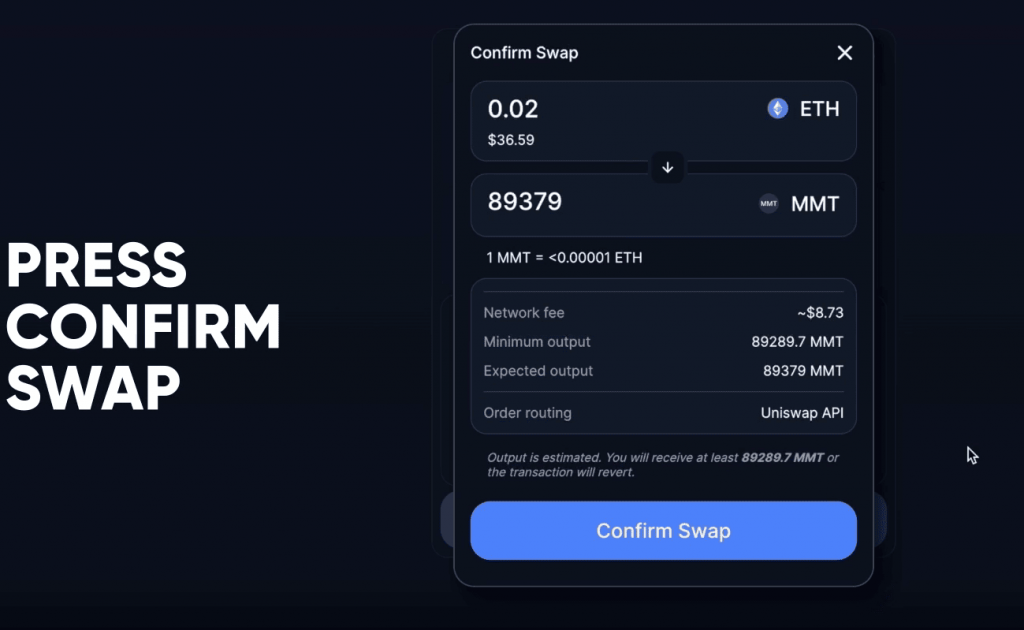 5. Confirm the your transaction details and fees.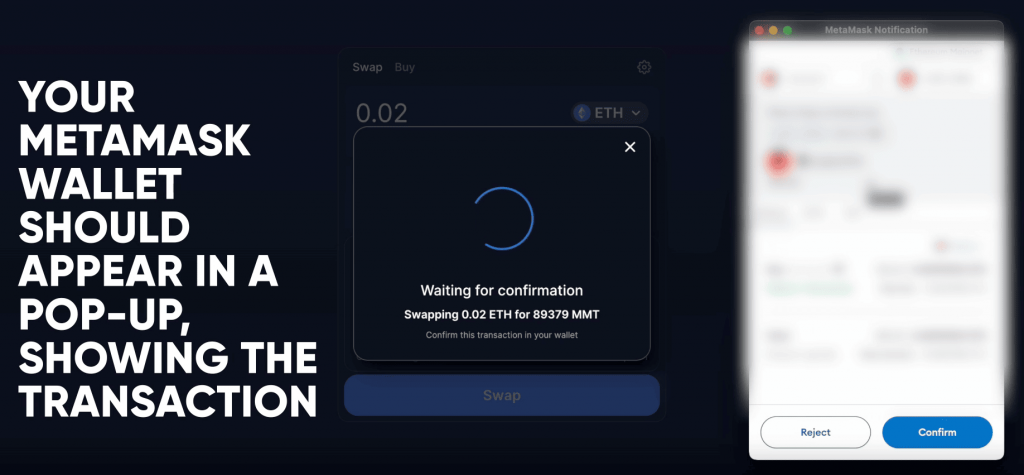 6. Congrats! Transaction submitted.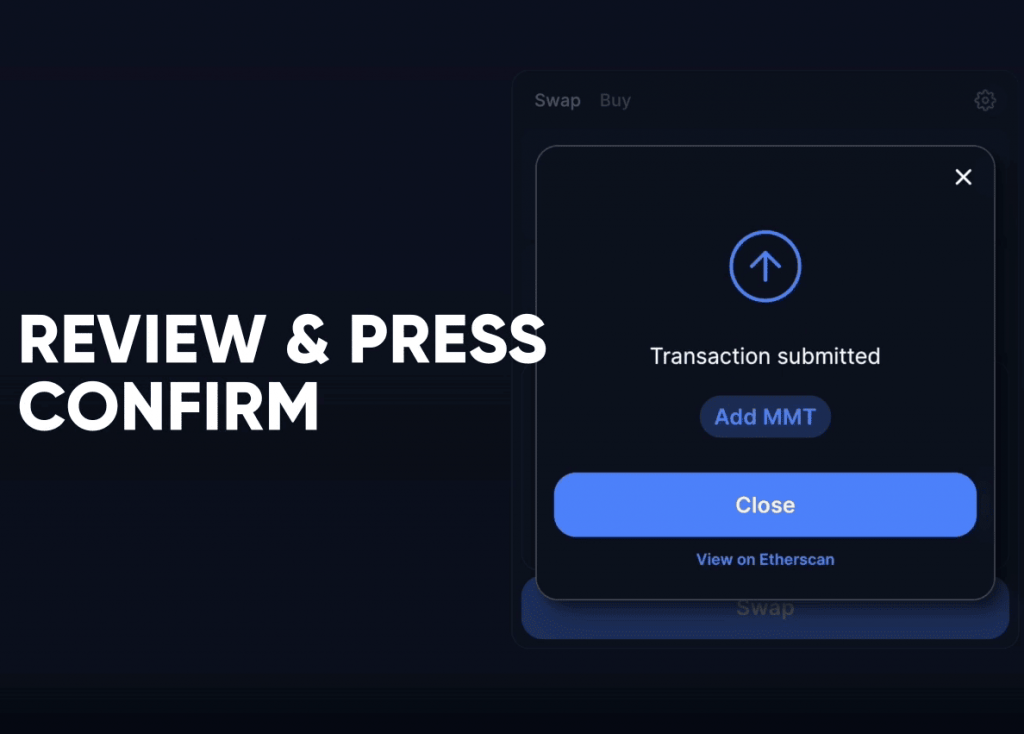 Please see the attached video for more help.